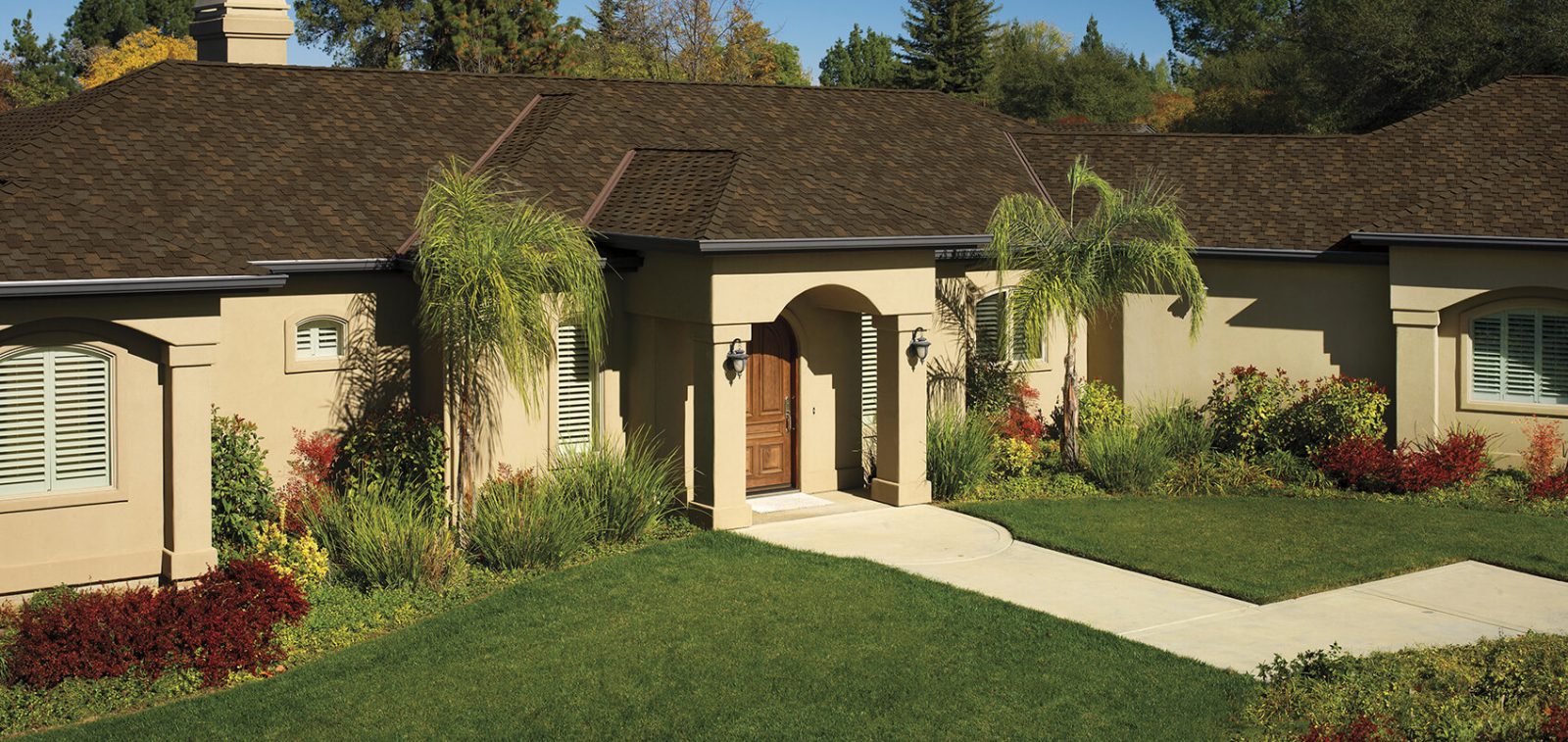 PALM COAST, FL ROOFING CONTRACTOR
Palm Coast is a newer city in Florida, but it has already gotten attention as a great vacation spot and an excellent place to retire. For locals, Palm Coast is more than a destination; it's home.
For over ten years, StormForce has been the top choice roofer for residents of Palm Coast, Florida. Our team understands the importance of your roof to your home's safety and security. We take the time to teach you about your roof and what it needs to withstand the heat and storms in our area.
The education we provide begins with our roof inspection, where we show you your roofing system and the components. We identify any aspects needing attention and we take the time to explain the recommendations we make. Our specialty is in commercial and residential roof replacements. As a GAF Certified Master Elite Contractor, Stormforce is authorized by the GAF Corporation to issue a Lifetime Warranty on installations.
Since we are Floridians, we know hurricanes, tropical storms, and other severe weather can arrive without warning and lead to damage. Weather-related roof emergencies require a quick response. We can tarp your home while we go over your options. Our certified inspectors can meet with insurance adjusters to make the process easier for you.
When Should Your Roof be Inspected?
If your roof is over ten years old or the area experiences severe weather, it is a good idea to have it inspected by a professional roofing contractor. Your roof may have problems you may not notice at first.
Areas of concern you do notice can signify larger issues lurking below the surface. A tiny leak can spell disaster as damage will quickly spread. Our expert roofers can assess your roof from all angles and find those early signs when they are still manageable before damage spreads.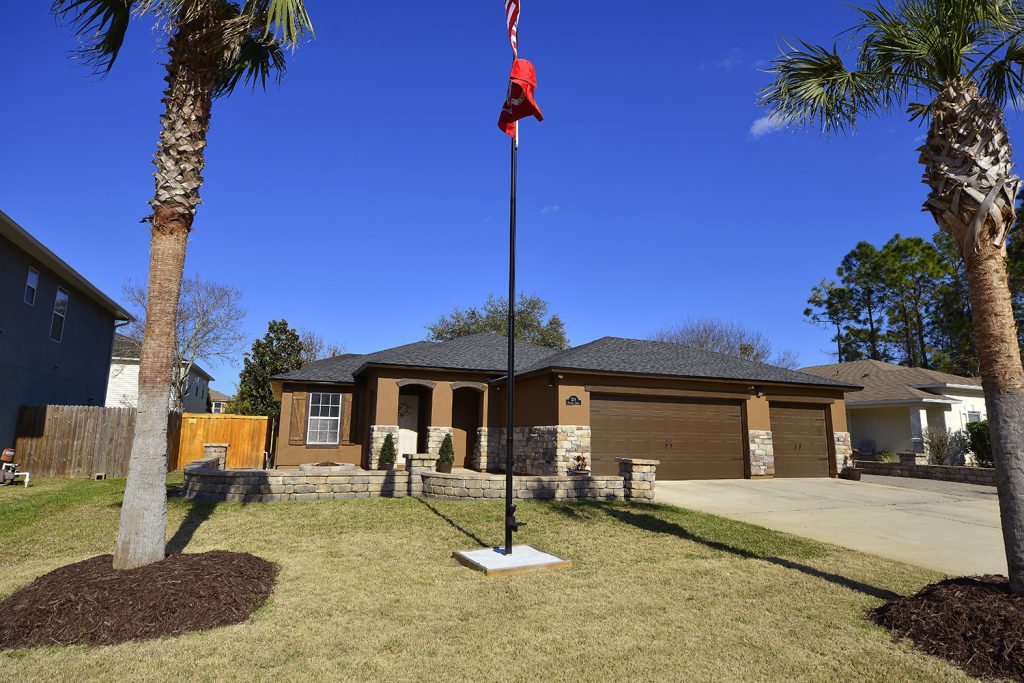 Our Process:
1. Set Up Your Consultation
2. Have Your Consultation
One of our knowledgeable roof inspectors will assess your roof and report the findings to our office.
Meet In-person

We meet to go over the details.
We get to know your home and the scope of the project.
Information will be noted and incorporated into the project.
We will discuss the process for your project.
We will determine the price.
3. Proposal Assessment
We will meet over video or in-person to go over the proposal and what it includes.

Design Specifications
Pricing
We'll send you a digital contract for the proposal.
Once signed, we set up the dates and start on the installation.
4. Installation
Our highly-trained team comes to your home and performs the installation.

While we are there, we treat your home with respect.
5. Lasting Results
Your roof is ready to perform and last. You can have confidence your roof is ready to protect your home!
Residential Roofing in Palm Coast, Florida
After your free roof inspection, we explore product options and come up with the project's scope. From there, we maintain communication with you, so you are continually informed through each step of the roof replacement process. Our roof replacement projects have a dedicated site supervisor, so you will always know who is on top of your project.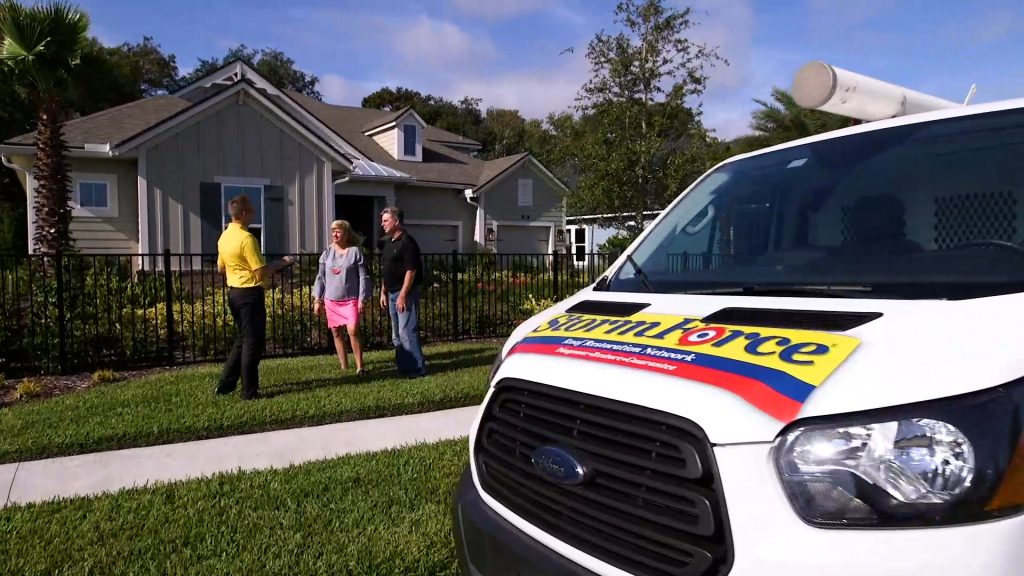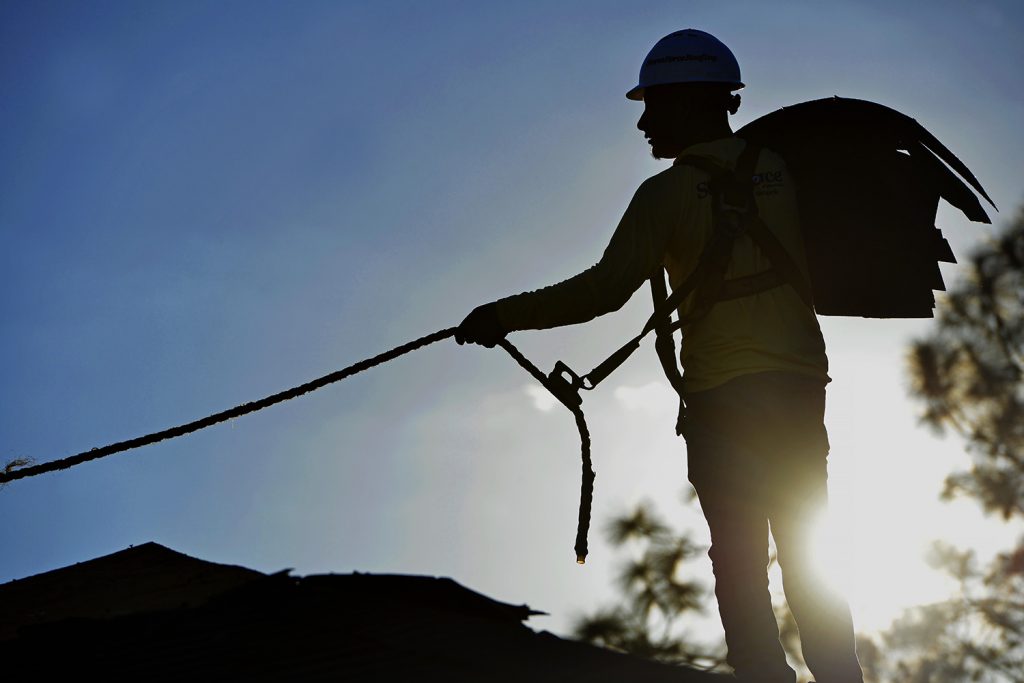 Commercial Roofing in Palm Coast, Florida
We know your business can't wait, so StormForce will take care of your roofing needs and minimize any interruptions to your business's normal operations. We work with you to make sure you get a roof made to last for a price your business can handle.
Palm Coast, FL Roofing Solutions by StormForce
The team at StormForce is happy to call Florida home. As Palm Coast has grown, so have we. Our focus is on partnering with residents and business owners to provide quality materials and the best experience possible.
Once our work is done, we leave the site as clean as possible with a roof equipped to protect the structure and, more importantly, what is inside. If you aren't sure your roof is ready to provide the protection you need, let our professionals give you a free roof assessment.